Distribution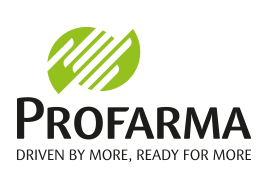 With over 55 years in the market, Profarma is Brazil's second largest distributor of pharmaceuticals, personal care and beauty products.
It has 2,700 employees and 11 distribution centers: Bahia, Ceará, Espírito Santo, Goiás, Minas Gerais, Paraíba, Paraná, Pernambuco, Rio de Janeiro, Rio Grande do Sul and São Paulo.
Current structure of Profarma Distribuidora:
11 Distribution Centers: Rio Grande do Sul, Paraná, São Carlos, Rio de Janeiro, Minas Gerais, Espírito Santo, Federal District, Goiás, Bahia, Pernambuco and Ceará
500 vehicles monitored via satellite and radio frequency for the distribution of products
More than 2,500 employees
Numbers that impress!
140 partner suppliers
10.000 items in the product mix
36.000 drugstores supplied per month
3.800 cities served
18 million units sold monthly
More than 85,000 calls received every month
Around 500 thousand electronic orders a month
Branches
Alagoas
Tel: (82) 2123 0100
Av. Durval Goes Monteiro, 5015A
Santo Amaro - Maceió - AL / Cep: 57057 560
Bahia
Tel: (71) 4009 0100
Rua Antônio Andrade, 67
Porto Seco - Pirajá - BA / Cep: 41233 015
Distrito Federal
Tel: (61) 4009 0700
Scia Quadra 8, Conjunto 8 Lote 14
Guará (Cidade do Automóvel) - Brasília - DF / Cep: 71250 710
Espírito Santo
Tel: (27) 4009 0100
Rodovia Governador Mario Covas, Km 265
Laranjeira Velha - Serra - ES / Cep: 29162 122
Goiás
Tel: (62) 4008 2700
Rua 18, Quadra 18, Lotes 01 e 04, Galpão 03
Polo Empresarial Goiás - Aparecida de Goiânia - GO / Cep: 74985 165
Minas Gerais
Tel: (31) 3399 3110
Rua Onze,188 - Distrito Industrial
Riacho das Pedras - Contagem - MG / Cep: 32220 025
Paraíba
Tel: (83) 4009 5900
Rua Norma de Araújo Batista, 951 Sala C
Lote M – Quadra O
Distrito Industrial - João Pessoa - PB / Cep: 58082 260
Pernambuco
Tel: (81) 3316 0100
Av. Prefeito Antônio Pereira, 715
Várzea - Recife - PE / Cep: 50950 030
Paraná
Tel: (41) 3227 8610
Estrada Delegado Bruno de Almeida, 2871
Tatuquara - Curitiba - PR / Cep: 81490 000
Rio de Janeiro
Tel: (21) 4009 0100
Rua Maria Soares Sendas, 705
1º Distrito Venda Velha - São João de Meriti - RJ / Cep: 25575 825
Rio Grande do Sul
Tel: (51) 2102 2000
Av. Liberdade, 1051
Marechal Rondon – Canoas - RS / Cep: 92020 240
São Paulo (Escritório)
Tel: (11) 3336 0300
Rua Gomes de Carvalho,1507, 3º andar, bl. B
Vila Olímpia - São Paulo - SP / Cep: 04547 005
São Carlos
Tel: (16) 2107 1800
Rua Alessandro Di Salvo, 311
Jardim Novo Horizonte - São Carlos - SP / Cep: 13571 511
Sergipe
Tel: (79) 3249 3971
Rua Quirino, 1294
Cond. Cidade Comercial, Inácio Barbosa - Aracaju - SE / Cep: 49040 700
Specialties

The Specialties Business Unit of the Profarma Group is composed of three Business Units: Distribution, Specialty Pharmacy and Patient Support Programs.
Profarma Specialty is a joint venture resulting from the strategic association between Profarma and AmerisourceBergen Company (ABC), the global leader in the Specialties market.
By combining the know-how of ABC with Profarma's expertise in the Brazilian market, Profarma Specialty consolidates itself in the Brazilian market as the only player to offer integrated solutions for its customers: Distribution, Specialty Pharmacy and Patient Support Programs. Our commitment is to continuously improve healthcare in Brazil and in the world, helping people every day to access the medication they need.
Our solutions in medicine Distribution, our Specialty Pharmacy's delivery services, and our integrated solutions in patient care provide people comfort, convenience and quality of life.
Our distribution centers supply all the states of Brazil in a fast and safe way, respecting the packaging and conservation standards of the products.
Relentless in the pursuit of excellence, for the well-being and people's quality of life, Profarma Specialty reinvents and innovates every day. We are proud of our professionals, who are specialized and dedicated to the daily caretaking of people. Our solutions in Distribution , Specialty Pharmacy and Patient Support Programs allow us to offer integrated and customized solutions for our clients, always with the goal of providing access to medication and quality of life.
Telesales Distribution:
0800 707 2420 (South, North and Northeast regions)
0800 722 5060 (Southeast and Midwest regions)
Telesales Specialty Pharmacy:
0800 773 1616
Patient Support Programs
Rua José Guerra, 127 - Chácara Santo Antônio
(11) 3572 3500
Learn more at:
www.profarmaspecialty.com.br
facebook.com/profarmaspecialty
Retail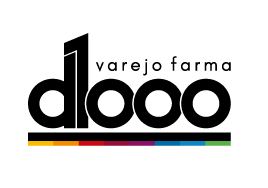 d1000 is a brand of the Retail Business Unit of the Profarma Group, composed of a set of leading pharmaceutical retail brands, designed to provide its commercial partners with efficient and differentiated solutions to showcase and sell their products, and provide final consumers with convenience through the best location, service and product mix. It currently consists of the Drogasmil, Farmalife, Drogarias Tamoio and Drogaria Rosário chains. It has around 300 stores, in the states of Rio de Janeiro, Federal District, Goiás, Mato Grosso and Tocantins. It is the 2nd biggest chain in number of stores in Rio de Janeiro, the 6th largest pharmaceutical retail chain in Brazil and the leading pharmaceutical retailer in the Midwest region. It has 5,200 employees and serves around 3 million consumers/month.
Learn more at: