Distribution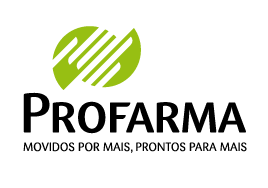 Profarma Distribuidora de Produtos Farmacêuticos is part of the Wholesale Business Unit of the Profarma Group. For 55 years, it has been distributing pharmaceuticals and health and beauty products in a geographic area that covers 96% of Brazil's consumer market.
With 11 Distribution Centers, it markets approximately 18 million units per month and serves more than 30,000 points of sale.
Profarma relies on a specialized team that is oriented towards meeting the needs of its commercial partners and the tireless pursuit of excellence.
Current structure of Profarma Distribuidora:
11 Distribution Centers: Rio Grande do Sul, Paraná, São Carlos, Rio de Janeiro, Minas Gerais, Espírito Santo, Federal District, Goiás, Bahia, Pernambuco and Ceará
500 vehicles monitored via satellite and radio frequency for the distribution of products
More than 2,500 employees
Numbers that impress!
140 partner suppliers
10.000 items in the product mix
33.000 drugstores supplied per month
3.800 cities served in 14 states
18 million units sold monthly
More than 85,000 calls received every month
Around 500 thousand electronic orders a month
DNA
Our reason for being
To boost the results of our commercial partners by offering efficient distribution solutions.
What we want
To be the best distribution option in Brazil's retail pharmaceutical sector.
Branches
Alagoas
Tel: (82) 2123 0100
Av. Durval Goes Monteiro, 5015A
Santo Amaro - Maceió - AL / Cep: 57057 560
Bahia
Tel: (71) 4009 0100
Rua Antônio Andrade, 67
Porto Seco - Pirajá - BA / Cep: 41233 015
Ceará
Tel: (85) 3392 0100
Rua Manoel Arruda, 381 a 383
Messejana - Fortaleza - CE / Cep: 60842 090
Distrito Federal
Tel: (61) 4009 0700
Scia Quadra 8, Conjunto 8 Lote 14
Guará (Cidade do Automóvel) - Brasília - DF / Cep: 71250 710
Espírito Santo
Tel: (27) 4009 0100
Rodovia Governador Mario Covas, Km 265
Laranjeira Velha - Serra - ES / Cep: 29162 122
Goiás
Tel: (62) 4008 2700
Rua 18, Quadra 18, Lotes 01 e 04, Galpão 03
Polo Empresarial Goiás - Aparecida de Goiânia - GO / Cep: 74985 165
Minas Gerais
Tel: (31) 3399 3110
Rua Onze,188 - Distrito Industrial
Riacho das Pedras - Contagem - MG / Cep: 32220 025
Paraíba
Tel: (83) 3245 8580
Rua Santa Isabel, 623
Lote M – Quadra O
Renascer - Cabedelo / PB Cep: 58108 096
Pernambuco
Tel: (81) 3316 0100
Av. Prefeito Antônio Pereira, 715
Várzea - Recife - PE / Cep: 50950 030
Paraná
Tel: (41) 3227 8610
Estrada Delegado Bruno de Almeida, 2871
Tatuquara - Curitiba - PR / Cep: 81490 000
Rio de Janeiro
Tel: (21) 4009 0100
Rua Maria Soares Sendas, 705
1º Distrito Venda Velha - São João de Meriti - RJ / Cep: 25575 825
Rio Grande do Sul
Tel: (51) 2102 2000
Av. Liberdade, 1051
Marechal Rondon – Canoas - RS / Cep: 92020 240
São Paulo (Escritório)
Tel: (11) 3336 0300
Rua Gomes de Carvalho,1507, 3º andar, bl. B
Vila Olímpia - São Paulo - SP / Cep: 04547 005
São Carlos
Tel: (16) 2107 1800
Rua Alessandro Di Salvo, 311
Jardim Novo Horizonte - São Carlos - SP / Cep: 13571 511
Sergipe
Tel: (79) 3249 3971
Rua Quirino, 1294
Cond. Cidade Comercial, Inácio Barbosa - Aracaju - SE / Cep: 49040 700
Specialties
The Specialties Business Unit of the Profarma Group is composed of Profarma Specialty, Íntegra Medical and ArpMed.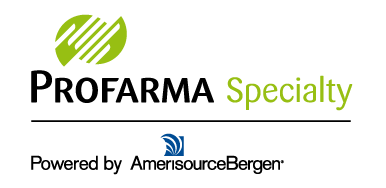 Profarma Specialty is a joint venture resulting from the strategic association between Profarma and AmerisourceBergen Company (ABC), the global leader in the Specialties market.
By combining the know-how of ABC with Profarma's expertise in the Brazilian market, our commitment is to innovate and offer products and services that effectively meet the needs and expectations of our clients.
Our portfolio includes over 1,000 items covering the medical fields of oncology, rheumatology, neurology, endocrinology, dermatology, gynecology as well as vaccines and hospital supplies.
Our operations are supported by four Distribution Centers that serve medical clinics and public and private hospitals all over Brazil, and our partners include: Abbott, Galderma, GSK, Merck, MSD, Novartis, Roche and Sanofi.
Today we have a team of more than 40 trained and specialized consultants operating nationwide.
Try out and check the quality of our services.
TELESALES - 0800 707 2420 South, North and Northeast regions)
TELESALES - 0800 722 5060 (Southeast and Midwest regions)
Learn more at:
www.profarmaspecialty.com.br
---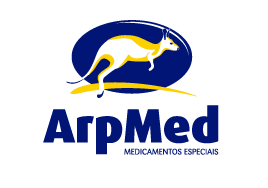 The ArpMed Specialties Drugstore directly serves physicians and consumers, offering high-value products such as breast implants, hormones and oral diabetes medication.
Telephones:
São Paulo: (11) 30243379
Rio de Janeiro: (21) 24301000
Goiânia: (62) 30891666
Learn more at:
www.arpmed.com.br
---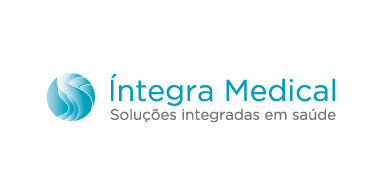 For patients with chronic diseases, Íntegra Medical offers a specialized and customized management, diagnosis and treatment monitoring service.
Telephone:
(11) 5054 9199
Learn more at:
www.integramedical.com.br
Retail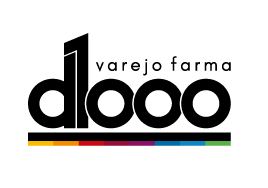 d1000 is the brand of the Profarma Group's Retail Business Unit. It is the name of a set of leading retail pharmaceutical brands, which aims to provide its commercial partners with efficient and differentiated solutions to showcase and market their products, and to its final consumers with convenience service through adequate location, service and product mix.
It sells pharmaceutical and personal care products, operating almost throughout the state of Rio de Janeiro, the Distrito Federal, the Mato Grosso, the Tocantis and the Goiás.
It currently consists of the Drogasmil, Farmalife, Tamoio and Rosário drugstore chains and is the second biggest in Rio de Janeiro in number of stores and one of the 6 largest in Brazil.
It operates 54 Drogasmil stores; 8 Farmalife stores; 62 Tamoio stores and 150 Rosário stores, which serve 2 million and 700 consumers a month.
d1000 has tremendous growth potential due to the strategy of maintaining the commercial characteristics of each of its banners, of establishing the complementary geographic footprint and positioning, of combining the experience of its professionals and of consolidating its identity as one set of brands.
Learn more at: